James M. Dorsey
The Middle East is barrelling towards a nuclear and ballistic missiles arms race.
The race is being aided and abetted by a US policy that views the region through the dual prism of the need to stop in its tracks an aggressive, expansionary, and destabilizing Islamic republic that seeks to dominate and as a lucrative market for the US defense and nuclear industry.
The race is further enabled by the inability or unwillingness of other major powers – Europe, Russia and China – to counter crippling US sanctions against Iran in ways that would ensure that Tehran maintains an interest in adhering to the 2015 international agreement that curbed the Iranian nuclear program despite last year's US withdrawal from the deal.
With the Middle East teetering on the brink of a military confrontation, Iran has vowed to next month start breaching the agreement if the international community, and particularly Europe, fails to shield it against US sanctions.
Former International Atomic Energy Agency (IEA) deputy director general Olli Heinonen, a hard-liner when it comes to Iran, asserted recently during a visit to Israel that Iran would need six to eight months to enrich uranium in the quantity and quality required to produce a nuclear bomb.
US and Chinese willingness to lower safeguards in their nuclear dealings with Saudi Arabia further fuel Iranian doubts about the value of the nuclear agreement and potentially open the door to a nuclear arms race.
US Secretary of State Mike Pompeo left this weekend for visits to Saudi Arabia and the United Arab Emirates before joining President Donald J. Trump for visits to India and South Korea and talks with world leaders at a Group of 20 (G20) summit in Japan.
"We'll be talking with them about how to make sure that we are all strategically aligned, and how we can build out a global coalition, a coalition not only throughout the Gulf states, but in Asia and in Europe…to push back against the world's largest state sponsor of terror," Mr. Pompeo said as he departed Washington.
Mr. Trump this weekend detailed the prism through which he approaches the Middle East in a wide-ranging interview with NBC News.
The president deflected calls for an FBI investigation into last October's murder by Saudi government agents of journalist Jamal Khashoggi in the kingdom's consulate in Istanbul.
"Iran's killed many, many people a day. Other countries in the Middle East ― this is a hostile place. This is a vicious, hostile place. If you're going to look at Saudi Arabia, look at Iran, look at other countries," Mr. Trump said, suggesting that crimes by one country provide license to others.
Asked whether Saudi arms buying was reason to let Saudi Arabia off the hook, Mr. Trump responded: "No, no. But I'm not like a fool that says, 'We don't want to do business with them.' And by the way, if they don't do business with us, you know what they do? They'll do business with the Russians or with the Chinese."
Mr. Trump and other senior US officials reiterated in recent days that they would not allow Iran to acquire a nuclear weapon.
Europe has so far unsuccessfully sought to put in place an effective mechanism that would allow European and potentially non-European companies that do business with Iran to circumvent US sanctions unscathed.
As the United States prepared to announce new sanctions, Russia said it would help Iran with oil exports and its banking sector if the European mechanism failed to get off the ground but offered no details.
While countering the sanctions is Iran's immediate priority, Saudi moves, with the help of the Trump administration as well as China, to put in place the building blocks for a nuclear industry that could develop a military component and a ballistic missiles capability are likely to enhance Iranian questioning of the nuclear accord's value.
Mr. Trump's argument that Russia and China would fill America's shoes if the United States refused to sell arms and technology to Saudi Arabia is not wholly without merit even if it fails to justify a lack of safeguards in the provision of nuclear technology to the kingdom.
With the United States refusing to share its most advanced drone technology, China opened in 2017 its first overseas defense production facility in Saudi Arabia. State-owned China Aerospace Science and Technology Corporation (CASC) is manufacturing its CH-4 Caihong, or Rainbow drone as well as associated equipment in Saudi Arabia. The CH-4 is comparable to the US armed MQ-9 Reaper drone.
Satellite images discovered by the Middlebury Institute of International Studies and confirmed by US intelligence show that Saudi Arabia has significantly escalated its ballistic missile program with the help of China.
The missile program runs counter to US policy that for decades sought to ensure that Saudi Arabia had air supremacy in the region so that it wouldn't seek to go around the US to upgrade its missile capabilities.
The program that started in the late 1980s with Saudi Arabia's first clandestine missile purchases from China suggests that the kingdom, uncertain about the reliability of the United Sates, is increasingly hedging its bets.
Saudi development of a ballistic missile capability significantly dims any prospect of Iran agreeing to limit its missile programme – a key demand put forward by the Trump administration.
Saudi Arabia signed in 2017 a nuclear energy cooperation agreement with China that included a feasibility study for the construction of high-temperature gas-cooled (HTGR) nuclear power plants in the kingdom as well as cooperation in intellectual property and the development of a domestic industrial supply chain for HTGRs built in Saudi Arabia.
The HTGR agreement built on an accord signed in 2012 that involved maintenance and development of nuclear power plants and research reactors, as well as the provision of Chinese nuclear fuel.
The Washington-based Institute for Science and International Security (ISIS) warned at the time that the 2015 Iran nuclear agreement had "not eliminated the kingdom's desire for nuclear weapons capabilities and even nuclear weapons."
The Trump administration, eager to corner a deal for the acquisition of designs for nuclear power plants, a contract valued at up to US$80 billion depending on how many Saudi Arabia ultimately decides to build, has approved several nuclear technology transfers to the kingdom.
It has also approved licences for six US firms to sell atomic power technology to Saudi Arabia.
Saudi Arabia is nearing completion of its first atomic reactor in the King Abdulaziz City for Science and Technology near Riyadh.
A signatory of the nuclear Non-Proliferation Treaty (NPT), Saudi Arabia has ignored calls by the IEA, to implement proportionate safeguards and an inspection regime that would ensure that it does not move towards development of a nuclear military capability.
"Saudi Arabia is currently subject to less intrusive monitoring by international inspectors because Riyadh concluded what is known as a small quantities protocol with the agency. The small quantities protocol was designed to simplify safeguards for states with minimal or no nuclear material, but it is no longer adequate for Saudi Arabia's expanding nuclear programme," Kelsey Davenport, director of Non-proliferation Policy at the Arms Control Association, told Middle East Eye.
Ms. Davenport warned that "given these factors, there are legitimate reasons to be concerned that Saudi Arabia is seeking to develop the technical capabilities that would allow Riyadh to quickly pursue nuclear weapons if the political decision were made to do so."
Dr. James M. Dorsey is a senior fellow at the S. Rajaratnam School of International Studies, co-director of the University of Würzburg's Institute for Fan Culture, and the author of The Turbulent World of Middle East Soccer blog, a book with the same title, Comparative Political Transitions between Southeast Asia and the Middle East and North Africa, co-authored with Dr. Teresita Cruz-Del Rosario and three forthcoming books, Shifting Sands, Essays on Sports and Politics in the Middle East and North Africaas well as Creating Frankenstein: The Saudi Export of Ultra-conservatism and China and the Middle East: Venturing into the Maelstrom.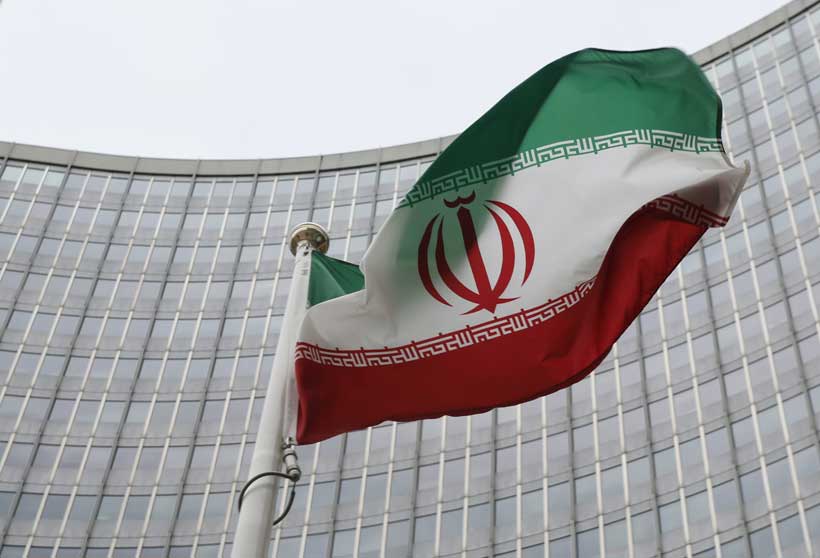 The radical neoconservatives of the United States have seen one of their options in dealing with Iran on the challenging issues of changing the Iranian government, the method of change through "soft power." Here, we are going to explore the various dimensions of the American effort to realize the soft overthrow in the Islamic Republic of Iran and examine several methods to combat the threats posed by it. Whenever power sought to overthrow a state, if it did not have the military power or saw its cost heavy, it would try to achieve its goal in various ways other than a military attack, sometimes with security methods and sometimes on the method Cultural and propaganda use today due to the remarkable progress of human beings in different sciences and the emergence of a new generation of media, as well as the development of free societies and democracy, as well as the increasing power of governments to confront the military and security threats of the approach of arrogant governments to The overthrow of softness was more than the former Is. The use of new methods in this regard also seems to work as if soft overthrow is a new way of destroying the governments of the opposing powers of arrogance.
This is an important stage in global order and security and the long term effects of Trump's policies will not be seen for a while. For the near future, global institutions are here to stay: the dollar is the world's reserve currency, institutions such as the United Nations, the World Bank, and IMF are still supreme players, the world's largest economic powers (America, China, the EU, Japan, etc.) have stable relations and capitalist-based economic systems, and American security umbrellas stretch across the entire world including SE Asia, the Persian Gulf, and much of Europe.
Trump believes that America is subsidizing this system at far too steep a cost and wants his global partners to share more of the burden. Whether this will fundamentally deter and undermine the current international order is yet to be seen but it seems unlikely that Trump's policies alone will contribute to the undermining of global stability as it is currently understood. There are larger forces at play than Trump's election which will affect global stability in the near future. In addition to the structural implications the Trump presidency will have on global order, there is also the ideological implications in terms of US values. Trump has moved away from liberal discourse and has prioritized US interests over the spread of US values such as democracy and human rights. He is not restrained from working with autocratic partners as long as it serves US interests. This will have global implications as to the future of American values in the world and the rise of other political and cultural thought systems.
Iran has paired with its local partners in Iraq, Syria, Lebanon, and Yemen to turn back the tide against ISIS, and other extremist salafi groups. Under the umbrella of the "Axis of Resistance," an organic ground up structure is being built to create order and stability in the Middle East and overcome the conditions that breed extremism and instability. The continuation of this policy will see Iran's power and influence grow in the region as it fills in the vacuum left by a defeated ISIS and the vacuum of state power in the Arab world. Due to the trend line of increased instability and weak state power in the Arab world, the potential for conflict as well as for the potential of Iran increasing its influence by supporting local popular armed movements is high.
Trump has been very vocal against the Iran deal and routinely has questioned it in public. He believes it should be renegotiated or scrapped.  As such the Trump administration does not oppose the furthering of sanctions against Iran and in fact sees them as a necessity to constrain Iran and keep the country in check. In particular, sanctions will be increased regarding Iran's ballistic missile program, regional activities, and human rights–however this is not because of Trump but there is nearly united elite consensus for this in the United States. A Clinton victory would have very likely resulted in increased non-nuclear sanctions as well on Iran. Trump however more anti-JCPOA than Clinton is and will try to find ways to undermine the agreement.  It is possible that Trump will not continue verification of Iranian compliance with the JCPOA, but it is less likely that he would not continue waiving nuclear sanctions as agreed to in the terms of the JCPOA. The White House would like to increase pressure on Iran with the hopes that Iran itself will break out of the agreement and will thus be blamed for violating the JCPOA. The bigger question is thus how Iranian elites will react to the continuing series of sanctions against the country and what their toleration will be of such moves.
Iran is the only country that, according to the United States, threatens its interests in the region. From the perspective of Americans, Iran is seeking to acquire nuclear weapons. Americans claim that Iran's reluctance to abandon its nuclear program has jeopardized its interests in regional stability, Israeli security and the non-proliferation regime. Americans believe that Iran's assistance to Islamist groups in Iraq, Lebanon, Yemen and Gaza will lead to the spread of terrorism and instability in the region. Also, Iran's threat to close the Strait of Hormuz has added to these tensions. The United States of Arab and United States in the region claimed Iran's support for Shiite groups in these countries, expressing deep concern about Tehran's expansionist and hegemonic tendencies. Analysts say that authoritarian countries in the region, such as Saudi Arabia, Yemen and Bahrain, crack down protest groups and democratic and legitimate demands of their people on the pretext of engaging in Iran.
From the perspective of the Americans, two threats from Iran may threaten the interests of this country in Southwest Asia. First, Iran would face nuclear demands from other countries, such as Saudi Arabia, in the event of a nuclear bomb and nuclear capture. Under these conditions, the freedom of action of the United States and Israel in the multi-polar nuclear area is facing a lot of restrictions. Secondly, in the event of an Israeli-American military strike against Iran's nuclear facilities to prevent Iranian nuclear and retaliatory attacks, US interests in the region are fall down at the stake. Americans claim that Iran, in addition to its nuclear program, in its asymmetric capabilities in the Persian Gulf, threatens the obstruction of the Strait of Hormuz, links to al-Qaeda, political rhetoric on retaliatory and demonic attacks, the interests of the United States and its allies in the region Risked.
What is called the "Iran of Persecution" is based on the background of some realities in the region and the indebtedness and specific representation of some other events, in the light of which, the cost of power generation in Iran is increased, so that the transfer of power becomes impossible. In fact, the type of representations made by Iran by the Western media is such that by neglecting many of the events and even their hearts, they generally present a frightening and threatening portrayal of the various activities and issues of the country that can be the culmination of these propaganda and psychological warfare.
Yes, I believe the US may never attack Iran. It is based on past experience that the US never attacks a state where it has a fear of retaliation. Iraq war was a good example where Iraq was blamed for possessing "Weapons of Mass Destruction".  UN inspectors traveled to Iraq and investigated thoroughly and once confirmed that Iraq has no capacity to retaliate then the US invaded Iraq. Before the invasion, the US identified disgruntle Iraqi's and through a media campaign, launched a hybrid war, fake news, disappointments, anti-Saddam sentiments, anti-state campaign, etc, were bombarded and psychological warfare was created before the actual attack. Bombed from very high altitude, where Iraq has no capacity to retaliate. The infrastructure, command, and control were destroyed. The military might of Iraq was totally dismantled. Once the country was almost destroyed, ground troops, almost without any resistance conquered Baghdad.
Libya was also not so different, in the first attempt, force Libya to dismantle its nuclear program, then ensured, Libya should not have any capacity to retaliate, then, through hybrid war, created environments suitable for the US invasion. Once everything was guaranteed a smooth invasion, the US attacked Libya.
While North Korea, really have deterrence. The US may never attack North Korea (NK). North Korean society is very much conservative and the US could not find any local network to work for them. The media is under strict control in NK, and the US failed to launch any significant hybrid war on NK. Moreover, while attacked Iraq and Libya, Russia and China were not in the mood to offer any resistance. But in the case of North Kore (NK), the US failed to get consent from China or Russia. That is why, in spite of the fact, the US wanted to attack NK, but may never be able to attack.
In the case of Iran, which is not a nuclear state, but one of the most resilient nation and can survive under any crisis, may retaliate. Definitely, it cannot compare with the US military might, but must be able to offer some resistance. The US is not in a mood to suffer even a smaller resistance. On the other hand, geopolitics has evolved as a multipolar world, the US may not be allowed to take any action unilaterally. Russia and China are in a situation, where their consent may be required in advance. The Russians and Chinese have heavy stacks in Iran and strategic interests. The Russians and China may not accept the US hegemony in this region. In the case of escalation of the US-Iran war, Russia may involve actively and openly. China may resist in its own manner but definitely may not allow the US to maintain supremacy in the Middle-East.
Iran downed the US drone, is a signal to offer resistance to a huge extent. Crucial consultations among Russia, Israel, and the US, is of high significance. G-20 may be an important platform to formulate a strategy to resolve the issue. UN and International community is also concerned and may play their vital role. Japan and Europe have stakes with Iran and their economy relies on imported oil and gas from the Middle-East, as well as the export of consumer products and daily used items to Middle-East. I fact, any destabilization in Middle-East may adversely impact not only the European Economy, but the global economy may suffer a lot. Furthermore, some of the European nations may not stand with the US in case of full-fledge war with Iran. The US has gained economic benefits already by selling huge amount of weapons to Arab world, by scaring them from Iranian threat. By actual war, the US may destroy Iran, but gained nothing economic benefits.
The real tension started on unilateral withdrawal of the USA from Nuclear deal with Iran. Iran's nuclear deal was signed in 2015 by seven nations known as "JCPOA". The landmark nuclear deal between Iran and the P5+1 group of world powers – the US, UK, France, China and Russia plus Germany – saw economic sanctions on Iran lifted the following confirmation from the International Atomic Energy Agency (IAEA) that sensitive nuclear activities are restricted in the country. Under the deal, Iran had to halt its nuclear program and the West had to remove economic sanctions on Iran. The International Atomic Energy Agency (IAEA) has confirmed that there has been no evidence of violation from the Iranian side. All other nations' part of this deal was satisfied with Iran and confirmed the compliance by Iran. Even the US Congress has not confirmed any violations yet.
However, Israeli Prime Minister Benjamin Netanyahu gave a PowerPoint presentation that persuaded US President Donald Trump to withdraw from the deal, something he had promised during his election campaign too. It was unilateral withdrawal and an open violation of the international treaty. Any sanctions imposed by the UN must be respected, but imposed by any single country or small group of countries, may not be considered binding on all other nations. Bilateral relations, cannot be imposed on the whole world.
I believe, the UN and the International Community must be given a chance to avert the big disaster. One possible solution may be the restoration of – JCPOA. Be Optimistic! Be Positive! Join us to pray and wish for guidance, wisdom and a sense of responsibility and struggle to avert any big disaster to humanity.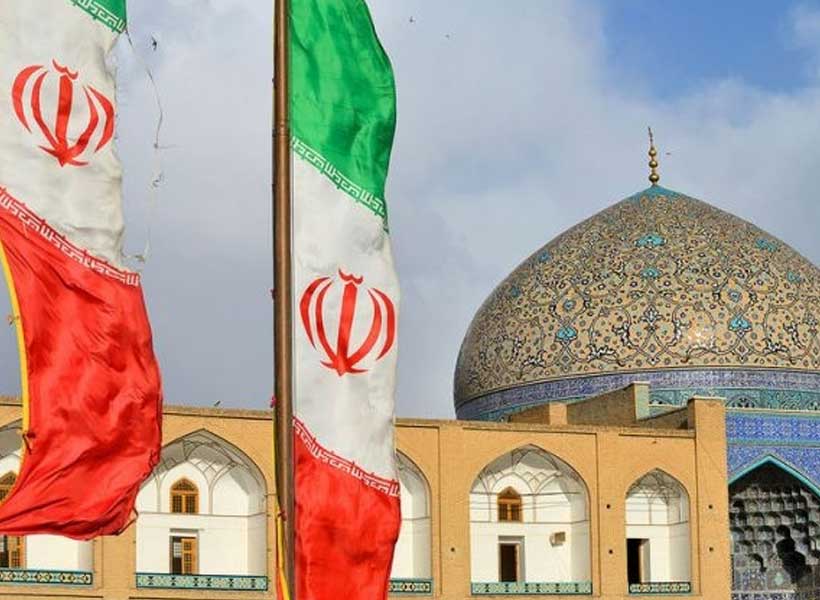 President Trump signed an executive order on 24 June, imposing additional economic sanctions on Iran. Apparently it's in retaliation to shooting down of the US Drone by Iran over its airspace last week (which US claims to be in international airspace), which has left US red-faced, war gaming all options on the table from military retaliation to additional curbs, sanctions, talks and possibly another deal. US claim to have exercised restraints, after ordering cyber attacks on Iranian missiles, which Iran denies to have any effect. The immediate trigger was a strike on merchant ships, for which US blamed Iran but Iran denied any role in it. No conclusive evidence appeared to confirm it to be a hostile act by Iran. It makes Strait of Hormuz another flash point in the global arena, more so when Iran finds support from some of the US Competitors. These triggers are only a by- product of greater US agenda to 'Contain/Change behavior of Iran', where Israel and Saudi Arabia are direct beneficiaries, because Iran has no capability to strike the mainland of US.
Earlier Presidents like President Clinton and President Obama did not consider striking Iran as a worthwhile option, instead US worked very hard to get Joint Comprehensive Plan of Action (JCPoA) signed in 2015 with Iran (commonly known as Iran nuclear deal), even at the cost of differing with some of its allies and strategic partners. It's a subject of discussion in hindsight, as to why President Trump found it necessary to pull out of it, and re-impose sanctions on Iran to moderate its behavior, to help some of its allies? Did he have a better plan to achieve what US wanted to, or it was just an election promise; hence a domestic compulsion? Has he entered a minefield by pushing Iran to wall, from which it's not easy for both countries to retract.
Can US reach the its Desired End State by the Ongoing Stance
JCPoA was signed to reach an end state wherein Iran gives up the means to make nuclear weapons and the United States and allies agree to reduce sanctions on Iran in return. The Republicans were not too happy with JCPoA at that time and made it an election issue. The IAEA had not reported any conclusive breach of the agreement by Iran, which implies that it was workable, with some suspicion, minor allegations and counter allegations. President Trump delivered his election promise by walking out of the deal. Additional sanctions were imposed based on the narrative of US and Israel that Iran was enriching Uranium beyond the agreed limit.
The fresh wish list of US and Israel which they want Iran to follow seems to be a tall order for any meaningful negotiations. It includes ceasing its nuclear weapon program, uranium enrichment and nuclear capable ballistic missile systems permanently, under international verification with unqualified access to international inspectors. It also desired Iran to pull out completely from Syria, end its support to Houthi militants in Yemen, Taliban in Afghanistan and allow disarming of Shia militants in Iraq. It also wanted Iran to cease backing Hezbollah in Lebanon, Hamas in Gaza and Palestinians. Regime change in Iran due to economic pressure could also have been its unstated desire. With no such restrictions on Saudi Arabia, Iran refused to accept the new conditions, which it viewed as threat to survival of Shia community, more so when US is continuing to increase the military strength of its arch rival Saudi Arabia.
The rhetoric, provocative speeches, renewed sanctions and efforts to curtail their oil exports, have not worked so far. In my opinion Iran has shown no signs to buckle under US pressure so far. People in Iran may/may not be happy with President Rouhani, but when it comes to taking anti American position, they will stand with him, because 'Hate America' sentiments are very strong in Iran and further economic hardship to them will make it even stronger. Will sanctions and other measures (short of war) change Iran's behavior is questionable, if it did not do so in North Korea.
Possibility of US-Iran Conflict
US will like to step up economic, diplomatic and information warfare to include electronic and cyber war.  The saber rattling may not end up in conventional war. US has past experiences of starting a conflict in Middle-East, but later finding conflict termination difficult, leading to more chaos. With such bitter experience it may not start it again. Iran is not a threat to its mainland; hence during the run up for election, President Trump may not like to get entangled in one more flashpoint for someone else, besides North Korea, South China Sea and ongoing trade war with China. The war will push an alliance of China, Russia, Iran, North Korea and Pakistan, besides creating a problem of strategic balancing for its allies/strategic partners. The rhetoric will soon be seen following a US-North Korean downward curve.
The Iranian actions also seem to indicate impatience. Even if Iran feels that it been pushed to wall, I see no justification in threatening the world with 60 days ultimatum  to commence dangerous level of enrichment, if the deal is not protected by then. It seems to be an over- reaction, when other partners of the deal like EU have not walked out of it and criticized US action. The economic strangulation of Iran may not work, if China and some other countries defy sanctions and start questioning the efficacy of CAATSA being US centric, at the cost of some of the core interests of other countries like energy security.
Global Implications of Instability in Gulf
A disturbed Gulf region and Strait of Hormuz has affected the global oil flow adversely, and the most affected countries are China, India and Japan. The threatened air space has increased the distance of all the commercial flights, earlier routed over this region, resulting in extra fuel consumption and time delays. Although the events may be sounding music to Israel and Saudi Arabia, but it may alter the balance of allegedly Shia – Sunni terror proxy by increasing regional influence of Saudi Arabia, which will further increase the instability in the region. President Trump's idea of prioritizing US military hardware sale to Saudi Arabia  over further probe into Washington Post columnist Jamal Khashoggi's murder will embolden Saudi Arabia. The rise in oil prices resulting further downslide in global economy will be a natural outcome. These side-effects of sanctions make Iran different from the effects of sanctions on North Korea in near similar circumstances.
Impact on India
India imports 84 percent of its crude oil requirement. Iran had been the third largest supplier of crude to India. The crude oil supplied by Iran was the cheapest for India, as Iran had agreed to accept payment in rupee terms. Any alternate arrangement will force India to buy oil in dollar terms, causing a heavy drain in foreign exchange, pushing the oil prices up. Most refineries in India are designed to refine crude from Gulf countries. India does not have enough refineries for US shale oil; hence it will have to be purchased at a much higher cost and that too in dollar terms, which will push the cost of oil products even more, which will be a challenge for India.
These incidents will affect Indian investment in Chahbahar port of Iran adversely. The development of International North-South Transport Corridor (INSTC) linking India with CAR countries and Russia will be adversely affected by the US sanctions. The commercial traffic to Afghanistan and beyond through INSTC will also be affected by instability in Iran, more so when Afghanistan is also not peaceful. The Indian Diaspora in Gulf region will also be insecure, which will be a cause of concern for India in context of their safety and revenue loss of foreign exchange.
While Iran is putting up a brave front, to withstand sanctions despite heavy punishment on its economy, it's ultimatum to EU and others to save the deal has not gone off well with world community, more so when other members did not cancel JCPoA. Iran's resolve against US will be under severe test. If US found it difficult to make North Korea surrender to its demand, then it will be as difficult in case of Iran(if not more), which has much more strategic significance/clout due to its location/size as well as oil export, impacting US allies, strategic partners and China. I do not feel that a regime change under the pressure of US sanctions can happen, nor do I anticipate a war on this issue. Ultimately the talks will have to be resorted to as the troubled Gulf region does not suit anybody.EU has not withdrawn from the Iran Deal so far, and I sincerely feel that compromises are possible. The Trump Administration may eventually find that the original deal was actually not as bad to achieve its strategic interests, as it was made out to be, more so when Iranian Supreme leader, Khomenei had asserted for years that Iran neither needs nor wants nuclear weapons.